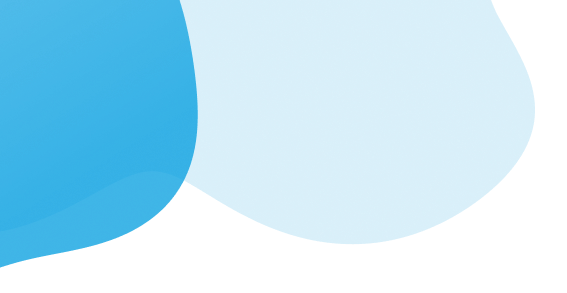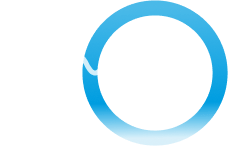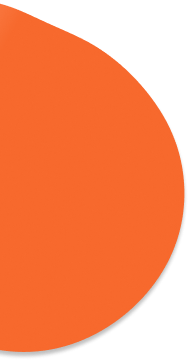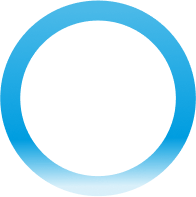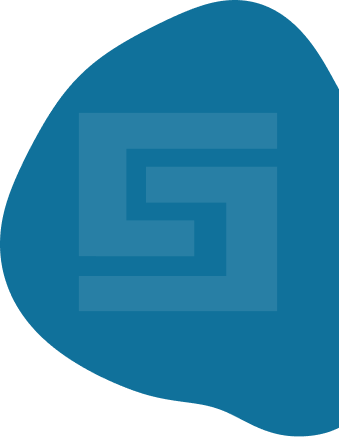 Last Updated: November 20, 2019
This document outlines how White Mountain Systems Incorporated ("we", us" or "our") collects, uses and interacts with your data and information when you use our Services (as defined below).
Please review this Privacy Policy ("Privacy Policy" or "Policy"), as well as our Terms of Service thoroughly before using our Services (as defined below). Together, our Terms of Service and Privacy Policy govern your use of our Services by outlining our mutual rights and obligations to one another. 
If you require further clarification on any aspect of this Privacy Policy, please don't hesitate to contact us before continuing on with our Services.
We will do our best to notify you when these terms change through email or via notifications that appear during your use of the Services, but it is ultimately your responsibility to stay up to date on the contents of this this Privacy Policy. Once any modifications to this Privacy Policy have been published here, you will be deemed to have accepted those changes through your continued use of our Services.
What and Who this Privacy Policy Applies to
This Policy covers all uses of our Services, including all subscription plans (Subscriptions and Free Trials, as defined below), and advertiser-supported products, as well as non-subscription-based uses (email communication, visits to our Site, and uses of our Services with or without an Account). The terms below reveal the personal data we collect, how we use such data and the measures we use to protect it. By using our Services, you agree to our collection and use of your personal data described in this Policy.
Our Commitments
We will not share your data unless you have given us permission, we have told you in advance, or we have aggregated the data and removed any information that would identify you. We may also share your data if our legal rights are affected. 
We promise to treat your data in accordance with the terms set out below.
1. Definitions
We comply with the federal Personal Information Protection and Electronic Documents Act, SC 2000, c 5 ("PIPEDA"), Canada's Anti-Spam Legislation, SC 2010, c 23 ("CASL") and other legislation designed to protect your personal information and privacy. We have based this Privacy Policy primarily on the principles set out in PIPEDA.
Unless otherwise provided in this Privacy Policy, the terms used herein shall be defined as in PIPEDA, where applicable. In this Privacy Policy, the following terms have the following meaning:
"Account" refers to when an individual, company or other entity, or any representative of such, signs up for Services with a username and password. Accounts can be free ("Free Account") or paid ("Subscription").
"Personal information" means information about an identifiable individual or entity. Personal information does not include information that cannot be attributed to you as an identifiable individual, such as information of an aggregate or anonymous nature. In the context of the Services, examples of personal information may include, without limitation: 
an individual's name, e-mail address, mailing address, phone number, credit card or payment information or other account information;

communication preferences;

information contained in our correspondence and other information that you send to us;

unique identifiers, such as a User name or password, or mobile device identification numbers;

User-generated Content;

your Internet Protocol (IP) address, location information, information collected through cookies, web beacons, Local Shared Objects, and other technologies;

Standard Server Log Information; and

additional information as otherwise described to you at the point of collection or pursuant to your consent.
"Services" encompasses the Strong Game website, mobile applications, any affiliated software, and any services that you access or purchase through our website, mobile applications or any other similar service we may offer from time to time without an accompanying Terms of Service.
"Site" refers to the Strong Game website and all of its subdomains and subdirectories.
"Subscription" is access to paid features granted in exchange for an advance payment.
"Subscription Period" is the thirty day period between billings.
"Third-Party Provider" means entities that provide White Mountain Systems Incorporated with services that you may use or access in using our Services, or that we use in providing our Services to you.
"Third-Party Services" are services that are not provided by White Mountain Systems Incorporated but that you may use or access in using our Services.
"User" means any person or entity that uses our Services, regardless of whether the use is free or paid, or connected to an Account. 
Data We Collect
2.1 Log Data
When you use our Services, our servers may automatically log the standard data provided by your web browser. It may include your computer's Internet Protocol (IP) address, your browser type and version, the pages you visit, the time and date of your visit, the time spent on each page and other details.
2.2 Device Data
We may also collect data about the device you are using to access our Services. This data may include the device type, operating system, unique device identifiers, device settings, and geo-location data. What we collect can depend on the individual settings of your device and software. We recommend checking the policies of your device manufacturer or software provider to learn what information they make available to us.
2.3 Personal information
We may ask for personal information, such as your:
name;

email;

social media profiles;

phone/mobile number;

home/mailing address;

work address;

website address and;

payment information, including credit card information.
2.4 Business Data
"Business Data" refers to data that accumulates over the normal course of operation on our Services. This may include transaction records, stored files, User profiles, analytics data and other metrics, as well as other types of information, created or generated, as Users interact with our Services, including, but not limited to, the use of our transcription services. 
All Business Data that accrues during your use of our Services will be collected and stored in accordance with this Privacy Policy.
2.5. Personal Information Made Aggregate or Anonymous
To the extent that we make any of your personal information anonymous, or aggregates it with the personal information of others such that it can no longer be attributed to you, your information will no longer be considered to be personal information and White Mountain Systems Incorporated is entitled to use, retain, disclose and destroy such information in its absolute discretion.
3.   Choice and Consent
By using the Services, you provide implied consent to the collection, retention, use, and disclosure of your personal information by the company in accordance with the terms of this Policy. The company will obtain your express consent prior to or when collecting, using or disclosing your personal information for a purpose that is not described in this Privacy Policy, or for a purpose that the company did not identify to you or that was not reasonably expected at the time of collection, unless the company. is required or authorized by law not to obtain your consent.
You provide implied consent to the collection, retention, use, and disclosure of your personal information for a particular purpose if you voluntarily provide the information to us for that particular purpose and it is reasonable that a person would voluntarily provide that information.
In certain circumstances, including without limitation when dealing with certain legal, medical or security issues, we may be authorised or required by law to disclose your personal information without seeking or obtaining your knowledge or consent.
Where you consent to our use of information about you for a specific purpose, you have the right to change your mind at any time (but this will not affect any processing that has already taken place).
4.   Children's Privacy
Our Privacy Policy does not address anyone under the age of 18 ("Children"). We do not knowingly collect personally identifiable information from anyone under the age of 18. If you are a parent or guardian and you are aware that your Children has provided us with Content or personal information, please contact us so that we can take steps to remove that information from our servers.
5.   Collection and Use of Information
We may collect, use and disclose information for the following purposes:
to provide you with our platform's core features;

to process any payments;

to enable you to access and use our website, associated applications

to contact and communicate with you;

for internal record keeping and administrative purposes;

for analytics, market research and business development, including to operate and improve our website, associated applications and associated social media platforms;

for advertising and marketing, including to send you promotional information about our products and services and information about third parties that we consider may be of interest to you; and

to comply with our legal obligations and resolve any disputes that we may have.
Your personal information will not be collected, used or disclosed for any purpose outside those listed above or otherwise noted in this Policy.
6.   Disclosure of Personal Information to Third Parties
We may disclose personal information to various third-parties, including:
Third-Party Providers for the purpose of enabling them to provide their services, including (without limitation) IT service providers, data storage, web-hosting and server providers, maintenance, marketing or advertising providers, professional advisors and payment systems operators;

our employees, contractors and/or related entities; as necessary to: 
      a)  process User-generated data to provide our services; 
      b)  protect the rights, property or personal safety of White Mountain Systems Incorporated, its Users and the public, as otherwise provided in this Privacy Policy or as permitted or required by law;
courts, tribunals, regulatory authorities and law enforcement officers, as required by law, in connection with any actual or prospective legal proceedings;

If we go through a business transaction, such as a merger or acquisition with or buy another company, your information will, in most cases, be transferred to the new company;

third parties, including agents or sub-contractors, who assist us in providing information, products, services or direct marketing to you.
As part of delivering our Services, we may use Third-Party Providers for a variety of purpose, including, but not limited to advertising, referral, operations, legal and technology services (for example, hosting). We require each Third-Party Provider to enter into a written agreement with us by which they agree to protect the confidentiality and security of your data, and to use your data only on our behalf and only in the way which we permit in the written agreement. 
7.   Cookies
A cookie is a small piece of data that our Site stores on your computer, and accesses each time you visit, so we can understand how you use our Site. This helps us serve you content based on preferences you have specified. We use cookies on our Site to collect data about your visit which allows you to navigate pages on our website without re-registering each time. We may also use such data to tailor advertisements to you. You can block and refuse such cookies simply by using the appropriate settings on your web browser.
8. Security 
The Company has implemented technology and security features to safeguard the privacy of your physical and electronic personal information using the industry's best practices.
The Company will endeavor all reasonable steps to keep your information safe and secure. Your information is held in secured servers. Unfortunately, there is no method for keeping data transmitted over the internet 100% secure. We cannot give absolute assurance that the information you provide us is secured at all times, and we cannot be responsible for unauthorized access to your personal information. If you are aware of any security breach, please let us know as soon as possible by contacting us via email. 
9.   Retention and destruction of personal information
We may retain your personal information for as long as it reasonably requires your personal information for the purposes for which it was collected or for legal or business purposes. For example, we may retain information about an individual sales transaction in order to service that transaction or to keep records for legal or business purposes.
There are legally required minimum retention periods which we must and do observe. We will retain your information for as long as reasonably necessary to comply with its legal obligations, to resolve disputes and to enforce this Policy and our Terms of Services.
Once we no longer require your personal information for the purposes it was collected for, as well as for legal or business purposes, we will either destroy the records under our custody or control containing your personal information or we will render your personal information anonymous so that it can no longer be used to identify you.
We are not responsible for any information lost or deleted as a result of Account termination or cancellation. 
10.   Changes to this policy
At our discretion, we may change our Policy to reflect current acceptable practices. We will take reasonable steps to let Users know about changes via our Site. Your continued use of our Services after any changes to this Policy will be regarded as acceptance of our practices around privacy and personal information. If we make a significant change to this policy, for example changing a lawful basis on which we process your personal information, we will ask you to re-consent to the amended Privacy Policy.